Senior Product Manager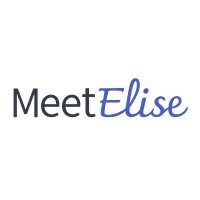 MeetElise
Product
New York, NY, USA
Posted on Saturday, October 9, 2021
About EliseAI
EliseAI develops cutting-edge conversational AI technology for industries fundamental to our lives: housing and healthcare. Everything is built on the foundation of health and home. Broken systems or ineffective processes in these domains have a disproportionate impact on our quality of life and society's overall wellbeing. Conversely, any solution or technology that solves problems in these areas will have an impact that ripples far beyond them.
That's the only kind of impact we are interested in having at EliseAI.
If you get excited by the thought of working really hard on these kinds of problems, then EliseAI is the right place for you.
About the role
Product management ties our strategic business goals to our technology roadmap. Our product managers focus on applying innovative technology to make the residential real estate industry scalable with the ultimate goal of solving the housing crisis.
Our product teams are fully cross-functional with representation from engineering, design, product analytics, product operations, data science, product marketing and other functional areas as needed.
Product managers guide the success of EliseAI's products by working through this cross-functional team to understand the needs of our customers, craft a product vision and strategy that addresses those needs and execute that strategy successfully.
Product managers must clearly articulate the business value of key roadmap and product decision to the product team so that they understand the intent behind a new product or feature.
They take ownership over their roadmap and prioritize building what matters most to achieve the strategic goals and initiatives of the company. Product managers hold themselves and the team accountable for the successful delivery of key business outcomes.
You will be supported by our CTO and Cofounder, Tony Stoyanov, and our CEO and Cofounder Minna Song. We are a fully in-office company with a beautiful new office located at E 33rd Street and Park Ave.

Responsibilities
Collaborate with the sales, client success, and engineering teams to create a clear product strategy and roadmap that is mission and market-driven

Clearly communicate our product goals to keep everyone focused on the work that matters the most

Develop and meticulously maintain the product roadmap for your team

Build product requirements documents that crisply articulate the business case, product vision and detailed product specifications to ensure the whole team is moving together in the same direction

Collect ideas from others and develop a framework to help understand whether they will help us achieve short term and long term goals
Requirements
A proven track record of delivering software products that achieve significant business impact

Demonstrated success leading a cross-functional product team

Ability to attract and retain exceptional talent across multiple functional areas

2+ years of product management experience

Strong communication skills

Ability to balance key decisions by taking into account our vision, goals, and initiatives as well as our design and engineering resources and customer feedback.

Interest in MeetElise's users, product and industry, along with a commitment to understanding and evangelizing the 'what' and 'why' of the business and product priorities to all departments

Willing to work in person at NYC headquarters with your team 4-5 days per week
Personal Characteristics
Entrepreneurial; gritty, 'roll-up-your sleeves' attitude

Hardworking

Organized

Action-orientated with the ability to influence others

Self-starter mentality, yet a team player with a collaborative approach

Ego free

Direct, clear and proactive communicator
Why join
Growth and impact. It's not often that you can get in on the ground floor of a funded startup that's scaling. That means that instead of following a playbook, you'll be writing it. Every single day you will be challenged to identify how we can scale and execute on it. You'll learn what works when you succeed and what doesn't when you fail. Either way, the rest of the team will be here to support you.
Benefits
In addition to the growth and impact you'll have at EliseAI, we offer competitive salaries along with the following benefits:
Equity in the company in the form of stock options
Medical, Dental and Vision premiums covered at 100%
Fully paid parental leave
Commuter benefits
401k benefits
Monthly fitness stipend
Our brand new Midtown south office with an open floor plan, fully stocked kitchen, and company paid lunch
Fun company social events through our Elise and the City program
Unlimited vacation and paid holidays
We'll cover relocation packages from outside of the Greater NYC metro area - we'll make the move exciting, not painful.
Job Compensation Range:
The salary range for this role is $160,000 - $215,000. EliseAI offers a competitive total rewards package which includes base salary, equity, and a comprehensive benefits & perks package. Exact compensation inclusive of salary and any bonuses is determined based on a number of factors including experience and skill level, location and qualifications which are assessed during the interview process. Additional details about total compensation and benefits will be provided by our Recruiting Team during the hiring process.
EliseAI provides equal employment opportunities to all employees and applicants for employment and prohibits discrimination and harassment of any type without regard to race, color, religion, age, sex, national origin, disability status, genetics, protected veteran status, sexual orientation, gender identity or expression, or any other characteristic protected by federal, state or local laws.
#LI-Onsite